The Market and Price Positioning
Market Dictates a Homes Value
It's not uncommon for sellers to fear their home will be priced incorrectly. After all, that means they could potentially leave thousands of dollars on the table or be stuck on the market longer than necessary. Both are rational concerns. But sellers should take comfort knowing that if an agent accurately positions a home in the right price range, the market will take care of the rest and the home will sell for the proper value. It doesn't have to be an exact price right down to the last dollar.
The market is what will ultimately dictate the final sold price. An agents' primary goal to start should be to price position the home in the market correctly to accomplish the best results for the sellers depending on their reason(s) for selling.
First, let's examine some of the possible outcomes when it comes to price positioning a home. It's a bit like the story of Goldilocks and the Three Bears.
If a home is priced too low, it's likely that buyers and their agents will quickly recognize that fact and place urgency on viewing the property. If it checks out, they'll attempt to put in a quick offer and steal the deal. But in a hot market, they're not alone in recognizing a good deal when they see one. This inevitably causes a bidding war to break out between buyers and drives up the purchase price until one party wins. It might seem crazy to some, but this is done intentionally more often than you think. Just proceed with caution, you wouldn't want to try this approach in a cold market. If market conditions are right though, the market corrects the low price.
If a home is priced too high, it might get some attention in the beginning via showings and questions, but it probably won't receive offers. If it does, they may be "low-ball" offers. If it stagnates on the market, sooner or later an agent and the seller will want to consider lowering the price to attract buyers again. Overpricing a home should be avoided. It's okay to "test" the upper limits if the situation is appropriate, but be sure to have a backup plan. In any case, the price will have to come down to sell and the market corrects the high price.
If a home is priced just right, then it will receive offers reasonably close to the asking price within a relatively short amount of time. It could even trigger a bidding war. If buyers aren't in competition, typically a buyer will present an offer slightly lower than asking to see what they can entice out of the seller, and negotiations ensue. This pace of sale typically gives sellers confidence that the home is being sold at the right price, and they aren't being forced to accept a quick offer from a bidding war or a deflated offer after having to reduce. The agent got it right, and the market agrees with the price.
So which one of those is the right approach? The beauty of the market is that they all work. But for most sellers, the last option is ideal. It strikes the right balance. When that occurs, it ultimately means it sells at the right price. The worst approach is without a doubt overpricing and holding steady.
I should mention that there are outliers, too. For example, a 6,750 square foot home with 10 bedrooms and 7 bathrooms might be correctly price positioned at $950,000 but it probably isn't going to get a buyer right away — it could take several months or years depending on market.
So now you know a little bit about how the market has a big say in price and how it's almost impossible to completely get the price wrong. This is assuming the home is price positioned correctly. Feel reassured? Maybe. Next, let's examine how an agent will determine a price. Keep in mind, a good agent will always involve the sellers in the process asking for input and feedback. After all, no one knows the property better than the owner.
One of the most important tasks your agent will perform is pricing. To do so, an agent first needs to establish their opinion of Fair-Market-Value. I stress the words, "their opinion." This forms the basis of the strategy. I'll come back to that later on. First, let's discuss how an agent typically determines their opinion of FMV.
The most common approach is with a process called Comparative Market Analysis. (There is also the cost approach and the income approach, but we'll focus on the one most commonly used in residential real estate.) Now is a good time to also mention that this is not a formal appraisal — only government-licensed appraisers can perform appraisals — but many of the same methods are used.
The Comparable Market Analysis is comprised of an agent selected list of comparable properties that are similar to the subject property (the property to be sold). The comparable properties should have recently sold, ideally within 6 months, and within the same market. Agents select homes to use based on characteristics such as square footage, features, condition, and location. Again, these primary characteristics should be as similar as possible to the subject. Agents will often also include any pending sales of similar properties or any expired listings. The latter to serve as an indication of what the market will not bear. When done right, the previous sales price data will start to give a basic idea of the subjects value. Then some fine-tuning is needed.
The basic calculation that most people are familiar with is a simple one. The "price-per-square foot" concept. Once all the properties have been selected, you can simply calculate the average price per square foot. Then take that number and multiply it by the square footage of the subject property. And bang, you've got a price. Simple, right? Sort of. It might give you a rough idea, but it doesn't tell the whole story. Especially if the properties aren't exactly similar. This is more often the case than not. Agents will need to build on that rough idea and make price adjustments based on the features.
For example, let's say that a two-bedroom home and a three-bedroom home have the same square footage, are located in the same neighborhood, and have the same view. They probably don't have the same value. Because three-bedroom homes tend to be more desirable in most markets, it will likely fetch a higher price. This is just one example of factors agents need to consider. There are plenty more.
The number of bedrooms and bathrooms are features that tend to be most important to buyers. But to get a truly accurate idea for the price all important features need to be analyzed. What does a two-car garage add to value versus a one-car garage? What about a greenhouse? Even things like laminate compared to hardwood floors may need to be adjusted.
I recently priced a home and determined it to be within a price range based on comparable properties. But the rock work on the lot was far superior to the comps. With some further gathering of details, I was able to determine the rock work was worth about $30,000. I made the adjustments based on that and positioned it on the market accordingly. Some agents scoffed at the price at first, saying it was too high, but 5 days later it sold right on point.
A seller should be prepared to provide valuable input and information to the agent. No one knows the home better than the owner. Providing an agent with as many insights and details as possible helps to narrow the scope.
Once the Comparative Market Analysis is complete, the agent should have a good idea of what they consider a reasonable Fair-Market-Value. This will be used to develop a pricing strategy.
Now that an opinion of value has been established, a basis from which to price position, it's possible to see where it aligns within a pricing pyramid. Agents will work with their sellers to determine a starting point for the price that is based on motivations of the sellers and market conditions and any boosting or limiting factors uncovered in the CMA (like rock work). In short, this is how a pricing strategy is developed.
The pricing pyramid is a good representation of how the listing price and market correlate. If your agent does a good job determining a reasonable value, then you can price position the home in a way that best accomplishes your needs and let the market do the rest of the work.
For my final thoughts, realize that agents aren't infallible. Market conditions are constantly changing. And in Ketchikan, finding comparable properties can be a difficult task. But if sellers work in close partnership with their agent, the end result is usually a sold home. There may be some growing pains involved, it's impossible to completely avoid all of the time. If there isn't a mutual trust, then both should consider moving on.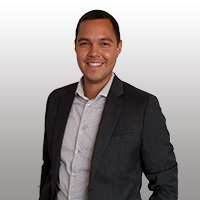 Justin Gubatayao
Alpine Agent
Justin Gubatayao comes from a background in sales & finance that spans 14 years. Most notably working as a Branch Manager for Wells Fargo as part of a 5 year career. He holds a Pricing Strategy Advisor designation from the National Association of REALTORS®.
Have a question?
Feel free to contact us with any questions that you may have or leave a comment. We're more than happy to get back to you with our answer.
– The Alpine Team